When I visited the animation (short)film festival Anima last week from Monday-Thursday, I noticed one reoccurring theme across all screenings: There were almost no genuinely abstract pieces to be found.
Every animation had a specific story to tell, or a particular 'purpose' to share. It was extremely hard to find an example that focussed exclusively on evoking a feeling / dynamic through sound, color and movement. I'm having a hard time trying to remember one that didn't include any human or animal-like character of some kind.
Why does this bother me? Well, because I believe some 'stories' hit harder when they are not just told but rather experienced. I might be wrong, and maybe a bit biased coming from a VJ background, but to me a perfectly timed audiovisual performance from your favorite artist penetrates way deeper than a mouse and a duck fighting over a broomstick. I'm obviously exaggerating here, but you get the point I'm trying to make.
This realization of being one of the odd ones out hit me once again today, when I entered Brussels' (probably most famous) second-hand bookstore. I planned to just roam around and see what would catch my eye. What did I find? Apart from all te regular fiction and non-fiction books, TONS of comics. Really, a lot of them. And while browsing the photography shelf, what do you think I found there? Yes, one of two things: 1. Portraits 2. Destinations.
I was just about to leave when I found this one book that genuinely evoked curiosity in me.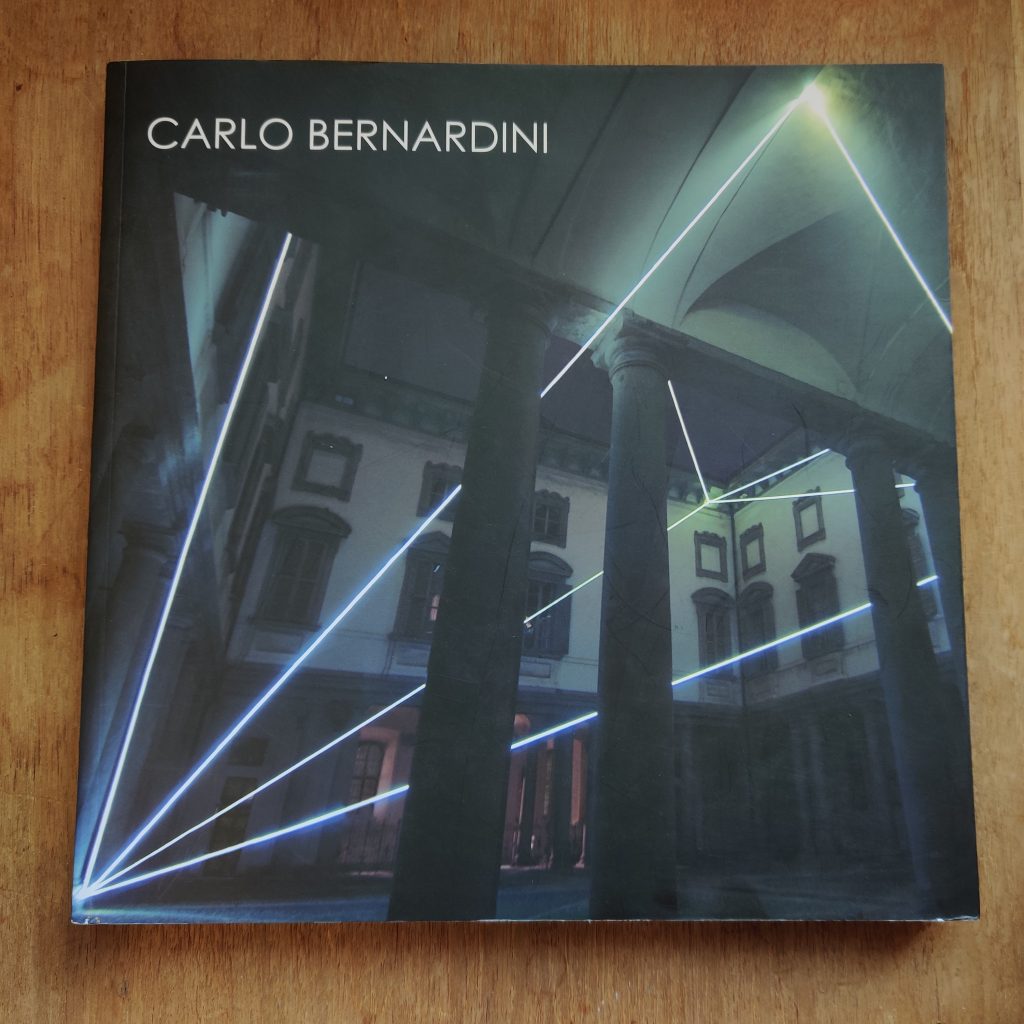 It's a book collecting the works of Carlo Bernardini, an artist using thin strokes of light in strikingly beautiful architectural settings. I didn't know him yet, but his work makes me feel something. And that's without him having to explain his concept through a typical 'narrator' / character figure. I'd be more than glad to further explore his (abstract) vision!